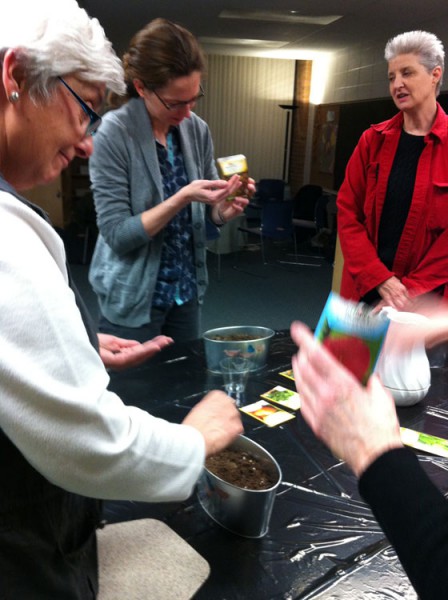 Women's Spirituality grew out of the needs of two parish women in 2004. The group has grown in number, diversity of ages and backgrounds, and continues to meet on the last Tuesday of the month September through May.
"Women's Spirituality evenings are like a cool drink of water upon reaching the summit of a mountain hike … or like a mug of warm tea after a demanding, productive, every-day kind of day." – participant quote. This circle of women provides a supportive, quiet, sacred space for prayer and reflection. We value the practice listening, meditation, and discussion and may also find an evening to offer creative activity, storytelling and laughter, journaling or cultural experiences.
These Tuesday evenings provide time to slow down, to remind ourselves that we may experience grace in all parts of our lives and to nurture the quality of our awareness – all focused on deepening our faith and connecting our spiritual and lived experiences.